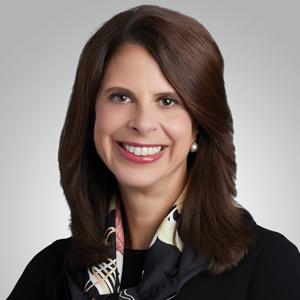 Yvette M. Garcia
Ms. Garcia is Managing Director and General Counsel at Bessemer Trust and Bessemer Securities LLC, the Phipps family private investment enterprise. She is a member of the Bessemer Trust Executive Committee and Management Committee. 
Prior to joining Bessemer, Yvette served as General Counsel for the wealth management firm Rockefeller & Co. Before that, she advised asset management clients as an attorney with Willkie Farr & Gallagher.
She serves as Chair of the Board of Governors of the Investment Adviser Association, which represents the interests of SEC-registered investment adviser firms. She is also a member of the Banking Law Committee of the New York City Bar Association, the Association of the Bar of the City of New York, the New York State Bar Association, and the American Bar Association. She previously served on the Alumni Advisory Board of the Fordham Law Stein Scholars Program, which focuses on legal ethics and public interest law.
Yvette earned a J.D. from Fordham University School of Law and a B.A. in history and political science from New York University.