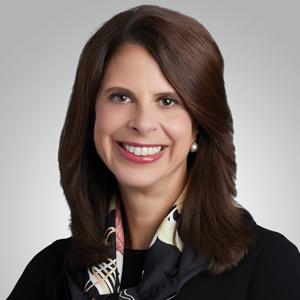 Yvette M. Garcia
Ms. Garcia is Managing Director and General Counsel at Bessemer Trust and Bessemer Securities LLC, the Phipps family private investment enterprise. She is a member of the firm's Management Committee. 
Prior to joining Bessemer, Yvette served as General Counsel for the wealth management firm Rockefeller & Co. Before that, she advised asset management clients as an attorney with Willkie Farr & Gallagher.
She serves on the Board of Governors of the Investment Adviser Association, which represents the interests of SEC-registered investment adviser firms. She previously served on the Alumni Advisory Board of the Fordham Law Stein Scholars Program, which focuses on legal ethics and public interest law.
Yvette earned a J.D. from Fordham University School of Law and a B.A. in history and political science from New York University. She is a member of the Association of the Bar of the City of New York and serves on its Banking Law Committee. She is also a member of the New York State Bar Association and the American Bar Association.