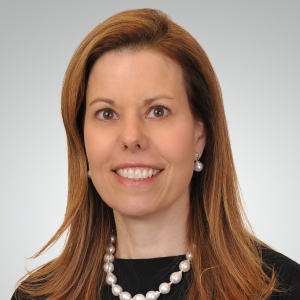 Nancy Peretz Sheft
Head of External Managers
Ms. Sheft is Managing Director and Head of External Managers at Bessemer Trust. In this role, she is responsible for the selection and due diligence of external managers across all public markets in addition to managerial responsibilities for the Hedge Fund group. She is also Portfolio Manager of the Old Westbury Large Cap Strategies fund and the Old Westbury Small & Mid Cap Strategies fund.

Prior to joining Bessemer, Nancy was Managing Director at J.P. Morgan Asset Management, where she was Global Head of Institutional Sales, Product, and Consultant Strategy. Before that, she was Portfolio Manager at Ark Asset Management, where she helped build and manage a large cap growth fund. She has also worked at a private equity firm in Houston and at Hambrecht & Quist. Nancy began her career as an analyst at Goldman Sachs.

Nancy earned an M.B.A. from Harvard University and a B.A. in history from Princeton University.