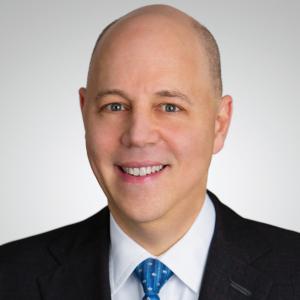 Marc D. Stern
Mr. Stern is Chief Executive Officer at Bessemer Trust. He leads the firm's Executive Committee, Management Committee, Risk Management Committee, and serves as a board director. Previously, he was Bessemer's Chief Investment Officer.
Prior to joining Bessemer, Marc chaired the Private Client Investment team at Bernstein, after working as a senior portfolio manager and equity research analyst. Earlier, he was Director of Acquisitions for a division of PepsiCo and a management consultant at McKinsey.
Marc has served as Board Chair of The Town School and on the Board of Directors of the Atlantic Theater Company.
Marc earned an M.B.A. from the Darden School at the University of Virginia and a B.S., cum laude, in economics from the Wharton School at the University of Pennsylvania.