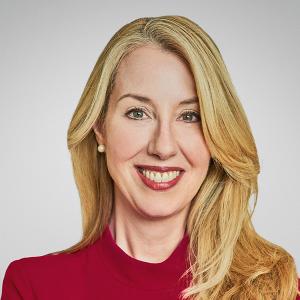 Leslie A. Day
Chief Communications and Client Digital Officer
Ms. Day is Chief Communications and Client Digital Officer at Bessemer Trust. In this role, she is responsible for preserving and enhancing Bessemer's brand and client experience by leading the firm's client digital, communications, and marketing efforts. She is a member of the firm's Executive Committee and Management Committee.
Prior to joining Bessemer, Leslie was a strategic marketing executive at Bank of America, where she first worked in the U.S. Trust division and later was responsible for marketing the company in a variety of global forums, including the World Economic Forum's annual meeting at Davos. Before that, she was Principal and Global Financial Services Practice Head at Ion Global in Hong Kong. Leslie began her career in equity research at UBS PaineWebber.
Leslie earned an M.B.A. in finance from Columbia Business School and a B.A. in history from Yale University.