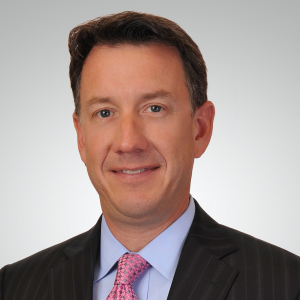 John B. Hall
Mr. Hall is Managing Director and Co-Head of Equities at Bessemer Trust. In this role, he leverages the firm's best thinking and works collaboratively with Co-Head of Equities Alex Christie to oversee a team of highly experienced portfolio managers, analysts, and researchers who manage our internal portfolios. He is also Portfolio Manager of the U.S. Select equity portfolio. John is a member of the firm's Investment Policy and Strategy Committee, Asset Allocation Steering Committee, and Hedge Fund Committee. Previously, he served as Portfolio Manager of the Small and Mid Cap Portfolio, Director of Research for Mid Cap U.S. Equities, and was formerly a research analyst covering consumer discretionary and staples in Large Cap and Mid Cap U.S. Equities.

Prior to joining Bessemer, John was a portfolio accountant at Jennison Associates.

John earned an M.B.A. from Columbia Business School and a B.S., cum laude, in business administration from Villanova University.