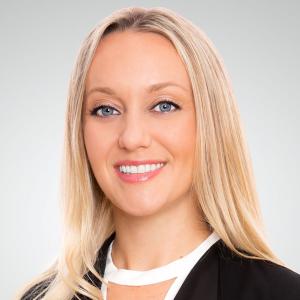 Jennifer Johnson
Mrs. Johnson is Principal and Senior Tax Consultant at Bessemer Trust. In this role, she is responsible for strategic tax consulting and tax management services for Bessemer clients and related entities. 
 
Prior to joining Bessemer, Jennifer was Tax Manager at Lancaster & Reed, a boutique firm specializing in U.S. taxpayers with international filing complexities. She was responsible for tax compliance for high-net-worth individuals.
 
Jennifer earned an M.S. in taxation from Florida International University and a B.S. in accounting from the University of South Florida. She is a CPA and a member of the American Institute of Certified Public Accountants, the Florida State Society of Certified Public Accountants, and STEP.