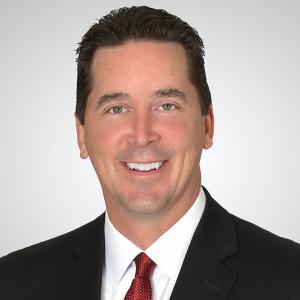 Jeff J. Glowacki
Western Region Head and National Director of Wealth Advisory
(213) 330-8570
Mr. Glowacki is Western Region Head and National Director of Wealth Advisory at Bessemer Trust. In this role, he is responsible for Bessemer's client relationships in the Western U.S., including oversight of our offices in Los Angeles, Denver, San Francisco, and Seattle. In addition, his responsibilities include the oversight of all Wealth Advisor activities across the firm. He is a member of the firm's Management Committee, Co-Chairman of the Trust Committee of Bessemer Trust of California, and a Director on the Bessemer Investor Services Board. Jeff has also served on the Investment Policy and Strategy Committee and as a member of the Board of Directors of Old Westbury Funds, Inc. He leverages over 30 years of experience in Wealth Management. 
Prior to joining Bessemer, Jeff was Western Regional Manager and Senior Vice President at Comerica Wealth Management. Before that, he worked at J.P. Morgan Private Bank, responsible for the Western Region's Private Banking Initiative.
Jeff earned an M.B.A. in finance from the Anderson School at UCLA and a B.S. in business administration, with a concentration in international finance, from the University of Southern California.