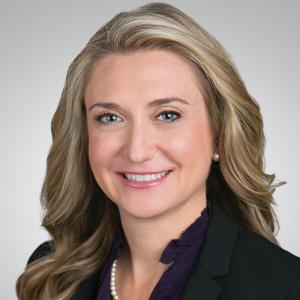 Holly H. MacDonald
Northeast Region Head
(212) 708-9191
Ms. MacDonald is Northeast Region Head and Senior Investment Strategist at Bessemer Trust. In these roles, she is responsible for Bessemer's client relationships in Boston, Greenwich, and New York, as well as the management of our New York office. She also performs in-depth macroeconomic research and financial market analysis to deliver customized asset allocation and investment recommendations to clients. She is a member of the firm's Management, Corporate Technology, and Investment Policy and Strategy Committees. Previously, she served as Chief Investment Strategist.
Prior to joining Bessemer, Holly was Managing Director in Emerging Markets and Global Currency Strategy at J.P. Morgan. Before that, she performed various functions in their Fixed Income and Currencies groups.
She serves on the Board of Directors of Agora Partnerships and is a Trustee of the Estate and Property (TEP) of the Episcopal Diocese of New York.
Holly earned an M.B.A., with honors, from Columbia University and a B.A., magna cum laude, in philosophy, with minors in finance and Spanish language and culture, from Princeton University..