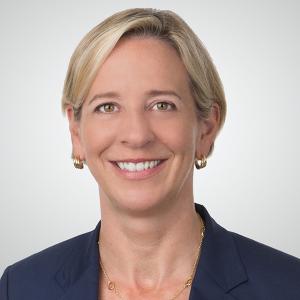 Elizabeth W. Delo
Regional Director and National Co-Director of Client Advisory
(202) 478-7505
Ms. Delo is Managing Director, Regional Director, and National Co-Director of Client Advisory at Bessemer Trust. In this role, she is responsible for Bessemer's client relationships in the District of Columbia, Maryland, Virginia, and West Virginia, as well as the management of our Washington, D.C., office. In addition, her responsibilities include oversight of all Client Advisor activities across the firm. She is a member of the firm's Officers Committee. 
Prior to joining Bessemer, Elizabeth was Vice President and Relationship Manager at J.P. Morgan, responsible for advising high-net-worth clients. Before that, she was Director of Corporate Development at the Civil Engineering Research Foundation, leading a department responsible for corporate relations, development, and public relations.
Elizabeth earned an M.B.A. from George Mason University School of Management and a B.A. in English from the College of William and Mary. She is a CFP® professional and a Certified Trust and Fiduciary Advisor.