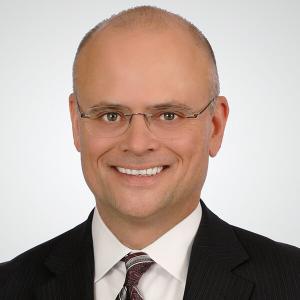 David Woodworth
(415) 365-5037
Mr. Woodworth is Managing Director and Regional Director at Bessemer Trust. In this role, he is responsible for Bessemer's client relationships in Northern California, as well as the management of our San Francisco office. David leverages more than 30 years of experience in the private banking industry.
Prior to joining Bessemer, David spent ten years with Citicorp's Private Banking/Investment Services Group. Before that, he worked at the investment firm of Dain Rauscher. 
He previously served on the John Muir Health Foundation Board of Directors and on the Board of Directors of the San Francisco YMCA Association. David played four years of professional baseball for the New York Yankees baseball organization. 
David earned an M.B.A. from Columbia Business School and also holds an M.B.A. from the Haas School of Business, University of California at Berkeley. He earned a B.B.A. in accounting from Western Michigan University, where he was a three-year letterman in varsity baseball.