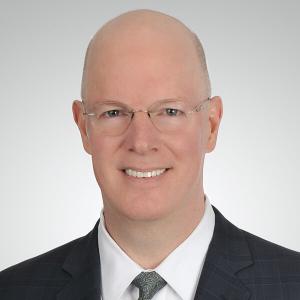 David W. Rossmiller
Mr. Rossmiller is Managing Director and Head of Fixed Income at Bessemer Trust. In this role, he leads the Fixed Income and Multi-Asset teams and is responsible for overseeing trade execution across equities, fixed income, and derivatives, as well as various due diligence functions. He is Vice Chair of the Investment Policy and Strategy Committee and President and CEO of the Old Westbury Funds, Inc.

Prior to joining Bessemer, David was Global Head of Fixed Income for Deutsche Bank Private Wealth Management and was a member of the Global Investment Committee, which determined asset allocation strategy globally. Before that, he was Vice President in charge of International Fixed Income investments at the Travelers Investment Management Company, a unit of the Travelers Insurance Company.

David earned an M.P.P.M. in public and private management from Yale University with an emphasis in financial economics. He also earned a Bachelor of Music from the Hartt School of Music with a concentration in orchestral conducting and music theory and attended the University of Michigan.