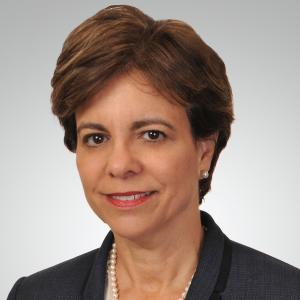 Beatriz (Betty) M. Cuervo
Head of Taxable Fixed Income
Ms. Cuervo is Managing Director and Head of Taxable Fixed Income at Bessemer Trust. In this role, she leverages the firm's best thinking and works collaboratively with a team of highly experienced analysts to manage our taxable fixed income portfolios. She serves as Chair of the firm's Proxy Committee and is a member of both the Investment Risk Committee and the Banking and Loan Committee.
Prior to joining Bessemer, Betty was an analyst and trader at Libra Securities in the Private Debt department. Before that, she worked at Alliance Capital Management Corporation as a fixed income portfolio manager. She began her career at Equitable Capital Management, a unit of Equitable Life Assurance Corporation.
Betty earned an M.B.A. from Columbia University Graduate School of Business and a B.S. in systems analysis from the University of Miami. She is fluent in Spanish.