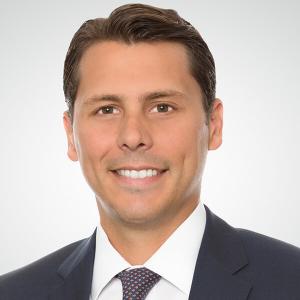 Arturo G. Pedroso
(305) 702-7208
Mr. Pedroso is Managing Director and Regional Director at Bessemer Trust. In this role, he is responsible for Bessemer's client relationships in South and Central Florida, as well as the management of our Miami office.
Prior to joining Bessemer, Arturo was a banker at J.P. Morgan Private Bank developing customized solutions and strategic advice for ultra-high-net-worth families. Before that, he worked with Senator Mel Martinez, Chairman for J.P. Morgan Chase Southeast U.S. and Latin America, where he oversaw the day-to-day operations of the Chairman's office.
He is a Board Member of the Baptist Health South Florida Finance and Risk Management Committee, Baptist Health Enterprises, and Baptist Outpatient Services. He previously served as Vice Chairman for the Saint Philip's Episcopal School's Board of Trustees.
Arturo earned an M.B.A. from the Kellogg School of Management at Northwestern University and a B.A. from George Washington University, where he played Division I soccer.