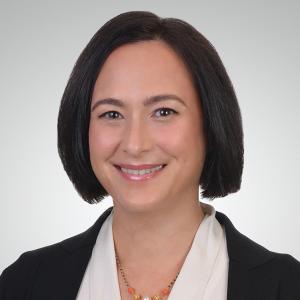 Allison D. Heilborn
Ms. Heilborn is Chief Financial Officer at Bessemer Trust and Bessemer Securities LLC, the Phipps family private investment enterprise. She is a member of the firm's Executive Committee, Management Committee, Risk Management Committee, and Banking and Loan Committee.
Prior to joining Bessemer, Allison was Chief Financial Officer at BNY Mellon Wealth Management, where she oversaw all aspects of financial planning and analysis as well as key treasury, balance sheet, and strategic business initiatives. Before that, she held management positions at JPMorgan Chase in the Corporate & Investment Bank, where she advised corporate clients in the telecommunications, media, and technology sectors on M&A, equity, and debt capital matters. In addition, she worked in their Consumer & Community Bank, where she developed growth and market entry strategies and strategic cross-business and firm-wide initiatives for consumer and business banking.
She serves on the Board of Visitors for Northwestern University's Weinberg College of Arts and Sciences. 
Allison earned an M.B.A. from Columbia University and a B.A. in anthropology from Northwestern University.