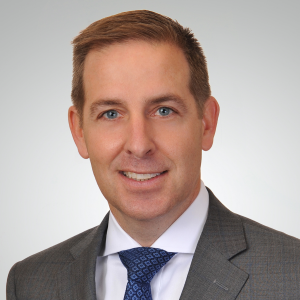 Alexander Christie
Mr. Christie is Managing Director and Co-Head of Equities at Bessemer Trust. In this role, he leverages the firm's best thinking and works collaboratively with Co-Head of Equities John Hall to oversee a team of highly experienced portfolio managers, analysts, and researchers who manage our internal portfolios. In addition, he is Portfolio Manager of the Large Cap Core, a strategy that invests in sustainably growing high quality companies. He is a member of the firm's Investment Policy and Strategy Committee and the Fifth Avenue Private Equity Investment Committee. Previously, he served as an associate portfolio manager for Large Cap Core, as a senior research analyst on the Real Return Fund, and as a large cap energy analyst.
Prior to joining Bessemer, Alex was a senior associate analyst at UBS. Before that, he worked at Banc One Investment Advisors (acquired by J.P. Morgan) as an equity analyst.
Alex earned an M.B.A. from Duke University and a B.S. in mechanical engineering from the University of California, Santa Barbara.