Sharing Your Vision and Values: Exploring Letters of Wishes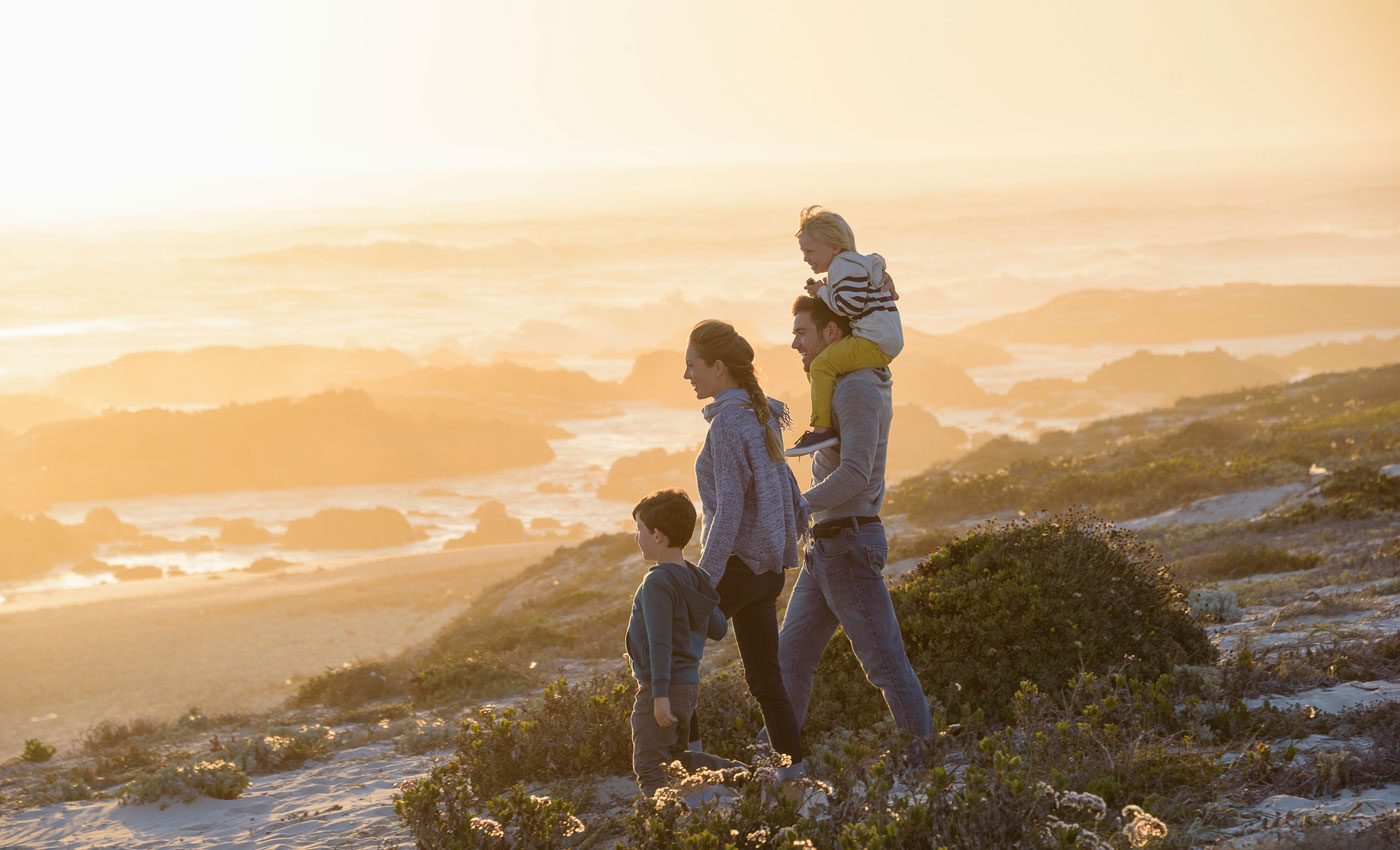 In brief
Letters of wishes written to trustees can help them stay true to your vision and priorities when making distributions to your beneficiaries.
Letters to family members can help generations of beneficiaries understand your history, the reasons behind your decisions, and the values you hope your family will uphold.
These letters should be written carefully so as not to conflict with trust or other legal documents. Professional advisors can guide and ease the process, helping you create letters that will achieve your objectives now and for many years to come.
Even if you've created a comprehensive trust and estate plan to benefit loved ones, you may wonder whether trustees and your family members will fully understand what you hope your wealth will support and the reasons behind your decisions.
A letter of wishes written directly to a trustee or trustees can help them make numerous decisions in the years to come, as they (and, in the case of multigenerational trusts, their successors) work to carry out your intentions. You may also find it helpful to write a separate letter of wishes to family members, telling them of your own experiences and communicating and reinforcing essential values you hope they'll embrace and uphold.
Letters of wishes are precatory, meaning that they express wishes rather than commands. As nonlegal (and hence nonbinding) documents, they cannot replace or supersede what's in your trust and estate documents. Nor are these letters required as part of estate planning — grantors may choose to write one, both, or none at all. Still, carefully constructed letters, used in conjunction with those documents, may pave the way for better understanding among family members and trustees and improve the chances that your wishes are carried out in the spirit that you intended.
What Are Letters of Wishes?
While trust documents specify distribution standards and offer detailed technical provisions related to taxes and other matters, they sometimes offer only scant direction on the specific beneficiary activities or pursuits that the grantor does (or doesn't) wish to support. A letter of wishes to trustees can fill that gap by highlighting specific priorities.
While letters of this kind are not new, they have gained popularity in recent times with the rise of long-term, multigenerational trusts and the trend toward wider trustee latitude in decision-making. If a beneficiary requests a distribution requiring a discretionary decision, the trustee can refer to the letter to help determine whether that request aligns with your goals.
By the same token, letters to family can provide a moral and ethical compass revealing personal information about a grantor's experiences, motivations, philosophy, and wishes for family members. In 1911, for example, Henry Phipps, the founder of Bessemer Trust, wrote identical letters to each of his five children, detailing his ideas on spending and responsible money management, urging them to work together to preserve and maintain wealth. More than 115 years later, the ideas he expressed continue to inform and guide Phipps' descendants as well as the operations of the firm.
Writing the Letters
The process of putting your intentions and values into writing may at first seem daunting. Yet keep in mind that letters of wishes are flexible in form and content. Depending on the messages you wish to convey, letters could comprise a few paragraphs or multiple pages. Your Bessemer team, working with your outside advisors, can explain the basics and provide sample letters. These ideas could help you get started.
Letter to trustees. To help trustees better execute their mission in a way that honors your desires, a letter to them might include some broad statements of purpose. For example, "I want my children and descendants to follow productive pursuits, whatever they may be." That could be followed by some more specific wishes, such as, "I want this trust to be used to help them supplement their living expenses, accelerate their goals, and serve as a safety net, but I don't want them to live off of it."
Encouraging Self-Reliance, With a Backstop
A woman of wealth created a long-term discretionary trust in hopes of helping her children and subsequent generations live happy, successful lives. To help guide the many distribution decisions trustees would have to make, she wrote a letter describing her intention that the trust would provide a "financial backstop" but beneficiaries should not see the trust as a ticket to lives of luxury.
To encourage self-reliance, she hoped that distributions would not be used to meet beneficiaries' daily living expenses. Next, while recognizing that specific decisions would be up to the trustee, the woman described some instances where she hoped the money could help: "I am comfortable with the trustee making special distributions from time to time for medical expenses, education, vacations, home expenses (such as a down payment on a home or a home renovation), starting or investing in a business, or tax planning, in the trustee's discretion."
Some areas that grantors frequently highlight for support include paying for beneficiaries' education, starting a business, buying a home, covering health care expenses, or even paying for weddings. Within those categories, you may wish to offer additional guidance. Perhaps you'd like to emphasize education with a purpose to help beneficiaries prepare for meaningful careers. Just as helpful for trustees will be information on what you don't want to support. For example, while education is a priority, you may not wish to support lifelong students pursuing degree after degree without a clear purpose or goal in mind.
Letter to family. To communicate your wishes to family members, you might start by having a conversation with yourself. That could mean asking yourself a broad question, such as "What do I want my loved ones to know?" Then you might go deeper, considering your most important values, greatest influences, and the experiences that forged your character.
Give yourself time to think through your answers and explore as many or few questions as feels right (see below "Exploring Your Values").
Exploring Your Values
These are among the sample questions from Bessemer's Letter of Wishes Guide that could help you translate your thoughts into written wishes.
What are your most important values?
Who was the greatest influence on you as you developed these values?
What experiences or events helped forge your character?
Which important values do your children or grandchildren already possess?
What messages about money did you hear or observe growing up?
What are the intangibles that make your life rich?
What do you hope this wealth will help your family accomplish? Why?
What are your greatest fears about the impact of wealth on your children or grandchildren?
Recognizing the Limitations
For all their usefulness, it's important to recognize what letters of wishes are — and aren't. Because letters are nonbinding, trustees and family members are not legally required to follow your recommendations. A careful approach, undertaken with professional advice, may help you avoid pitfalls such as the following:
Oversteering. Letters to trustees and family members may reflect your beliefs on family, wealth, work, faith, and philanthropy. Yet there can be a fine line between expressing those values with conviction and appearing to push beneficiaries toward highly specific pursuits that may not feel right for them. Trustees may feel uncomfortable checking on whether a beneficiary attends a certain house of worship, for example. A letter to family instructing younger members to enter medical careers or to volunteer at a specific charity could be counterproductive, potentially causing them to overlook your broader points about the meaning of productive work and giving back to others.
Overspecifying. Letters tend to be more effective and useful when flexible enough to adapt to economic and other conditions that are constantly changing. Those that stipulate specific details, such as exact dollar amounts to meet certain expenses or to help start a business, may quickly be rendered obsolete.
Inconsistency. It bears repeating that letters of wishes can't be used to amend or replace what's in the trust. Trustee or family letters that conflict with trust terms could generate confusion. And while the language in a letter of wishes may be changed as your life and views evolve, these changes may be best done sparingly. Moreover, the wording should align with what's in the trust. Though letters of wishes are not legal documents, it's a best practice to have attorneys and advisors review them for consistency and to avoid pitfalls.
Placing Family Above All
In one multipage letter of wishes to family members, a grantor described his own humble upbringing with parents who had been raised amid Dust Bowl poverty and the Great Depression. "Money was not to be wasted, as it was scarce and could be hard to come by," he wrote. Yet challenges often brought out the best in people. When an uncle's farm went bankrupt, the grantor's father stepped in and prevented him from losing his house. Such experiences shaped the grantor's own views on wealth, education, hard work, and, more than anything, the importance of family.
While his own entrepreneurial success had created significant wealth, he hoped that these values would remain fundamental to the family. "After our passing, we want the capital to stay in the family both as a means for supporting individual members to flourish and, importantly, as a means for bringing the family together," the letter advised. "Know each other's dreams and provide emotional support for these dreams in good times and in difficult times."
Putting Letters of Wishes Into Action
Putting Letters of Wishes Into Action Well-designed letters of wishes can enlighten and empower trustees and family for many years ahead. But they can also be helpful in the here and now by helping set things on a proper course.
When it comes to a trustee letter, you don't need to wait until it's finished to share it with a trustee or trustees. Discussing the letter while it's still in the drafting process could help sharpen your thinking and avoid language that a current trustee or successors might find confusing or inconsistent. When the letter is finished, sharing it with beneficiaries can give them a valuable window into your intentions for the trust and how the trustee may make discretionary decisions. And be sure that your trustee and attorney have a final copy on hand.
As for a letter to family, while you might wish to have family members read it for the first time after you're gone, you could also make it a working part of your conversations with kids and grandkids. For example, reading the letter aloud at the start of a family meeting could set the context for a productive conversation on values and on the opportunities and responsibilities of wealth.
If you're interested in writing letters of wishes or would like to learn more about what's involved, ask your advisors to arrange a meeting with Bessemer Trust estate planners or family wealth stewardship specialists.
This material is for your general information. It does not take into account the particular investment objectives, financial situation, or needs of individual clients. This material is based upon information obtained from various sources that Bessemer Trust believes to be reliable, but Bessemer makes no representation or warranty with respect to the accuracy or completeness of such information. The views expressed herein do not constitute legal or tax advice; are current only as of the date indicated; and are subject to change without notice. Forecasts may not be realized due to a variety of factors, including changes in economic growth, corporate profitability, geopolitical conditions, and inflation. Bessemer Trust or its clients may have investments in the securities discussed herein, and this material does not constitute an investment recommendation by Bessemer Trust or an offering of such securities, and our view of these holdings may change at any time based on stock price movements, new research conclusions, or changes in risk preference.