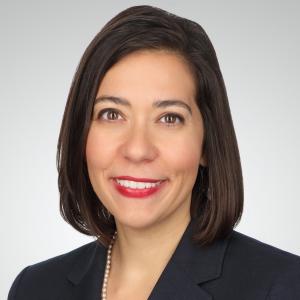 Nicolette B. Knoeck
Regional Director of Tax Consulting
Mrs. Knoeck is Principal and Regional Director of Tax Consulting at Bessemer Trust. In this role, she is responsible for strategic tax consulting and tax management services for Bessemer clients and related entities.

Prior to joining Bessemer, Nicolette was a consultant at BMO Wealth Management in their family office services group providing tax services to high-net-worth clients. Before that, she worked at a single-family office as a vice president of client service, where she oversaw the family members' financial planning matters. She began her career at KPMG LLP in their personal financial planning group as a senior tax manager responsible for tax compliance and consulting services to high-net-worth individuals, multigenerational families, and corporate executives.

Nicolette earned a B.S. in accounting from Illinois State University. She is a CPA, a CFP® professional, and a member of both the American Institute of Certified Public Accountants and the Illinois CPA Society.