Our relationships are designed to last for generations. Building them means always looking ahead and finding new ways to anticipate and serve your needs.
As we move forward together, we remain singularly focused on managing your wealth with integrity and earning your trust as a dependable partner.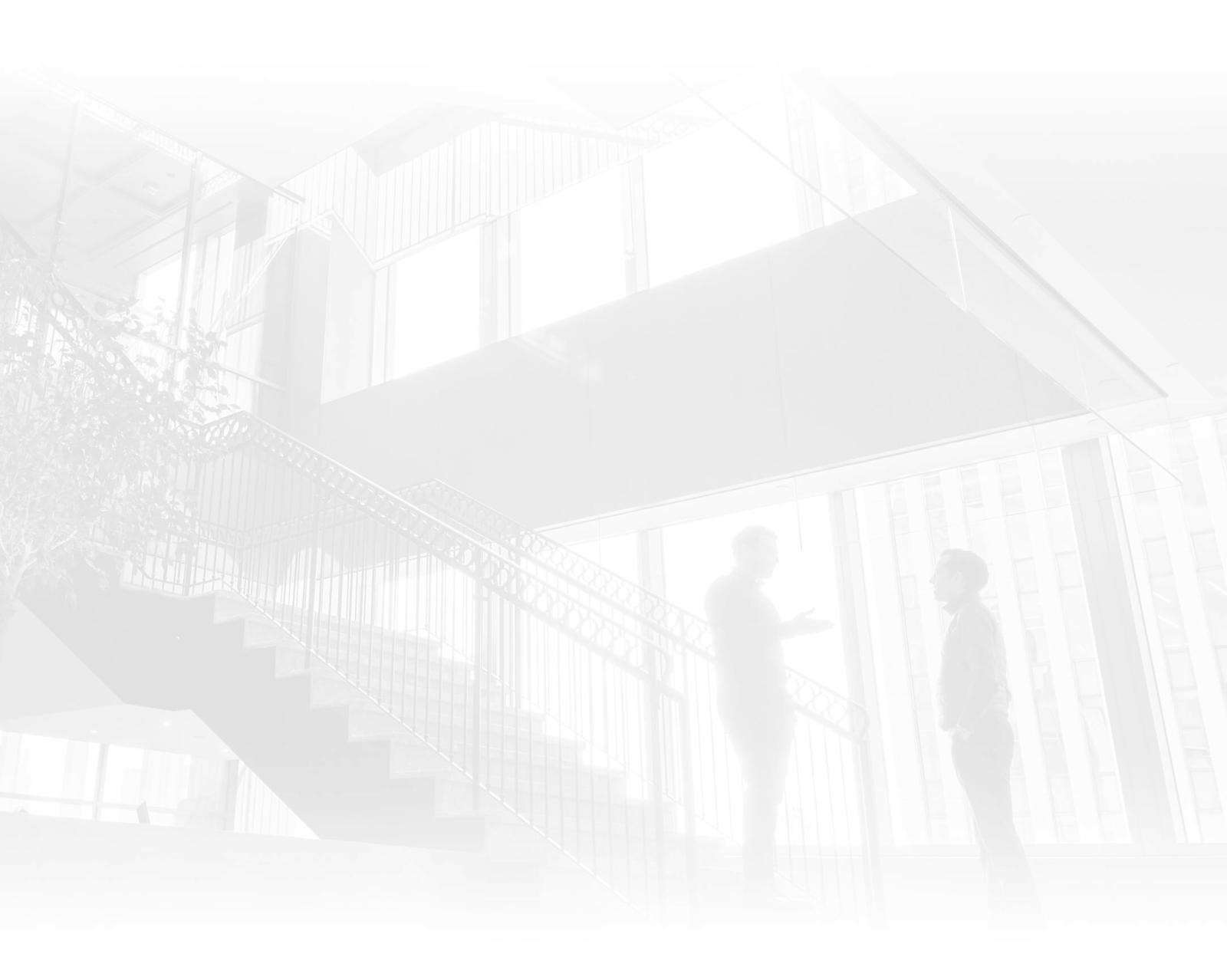 Managing the
complexities of wealth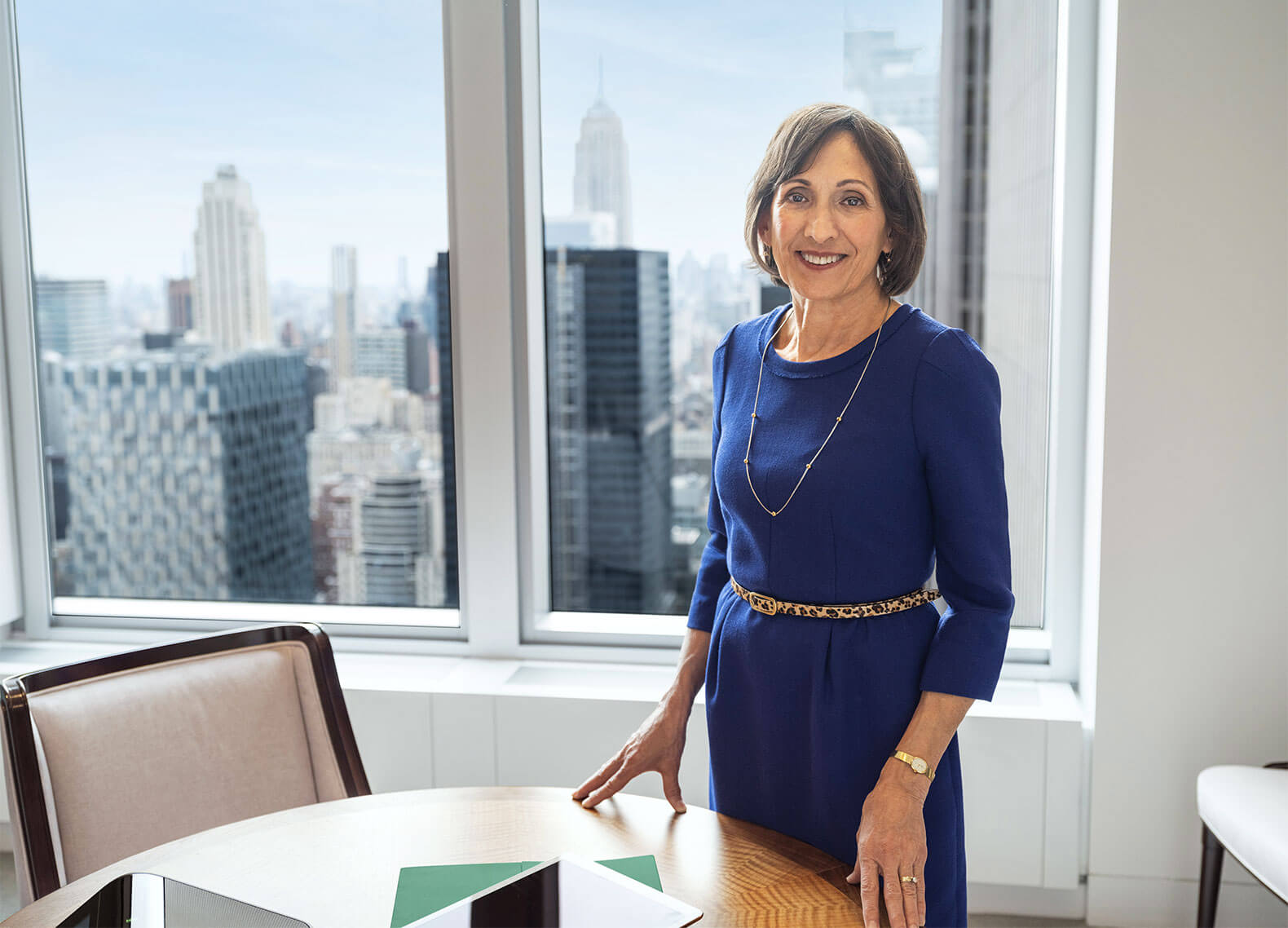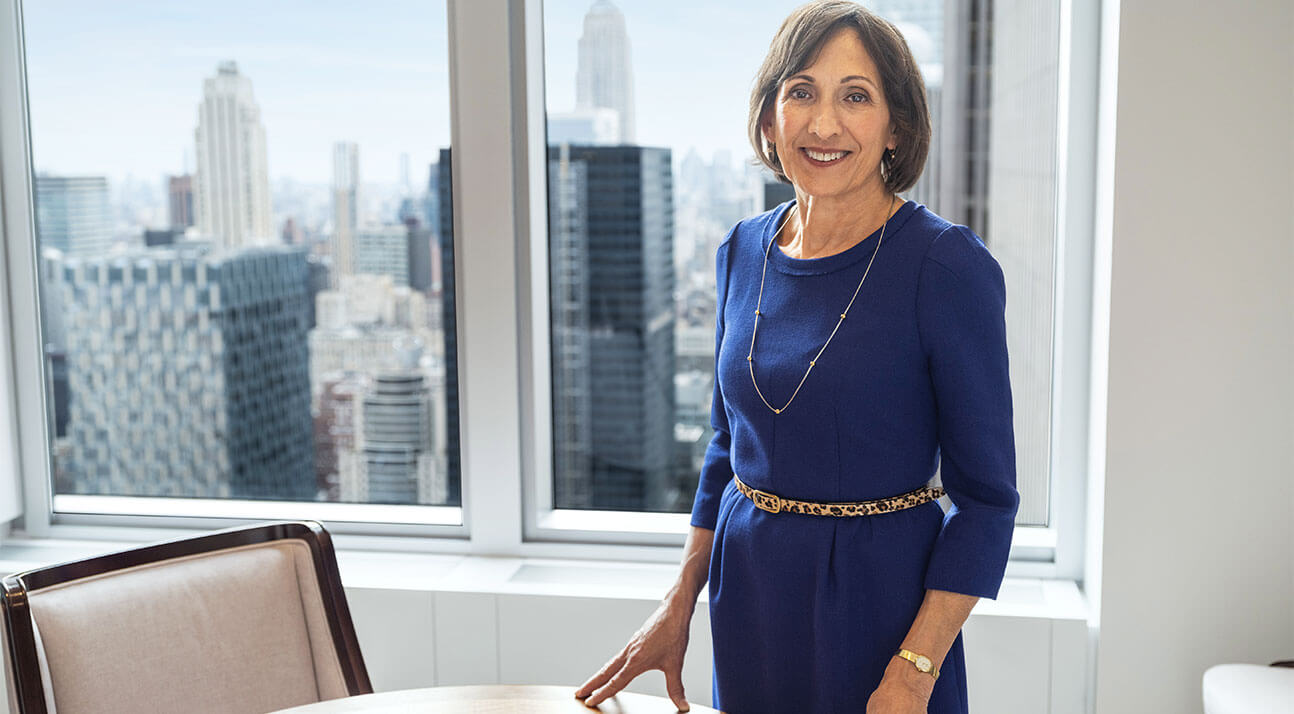 "We are flexible to what our clients need. When a client brings us a new idea, we find a way to make it happen. We're constantly assessing what's out there so we can provide them with the best possible solutions."
Teresa Cannellos
Director of Family Office Management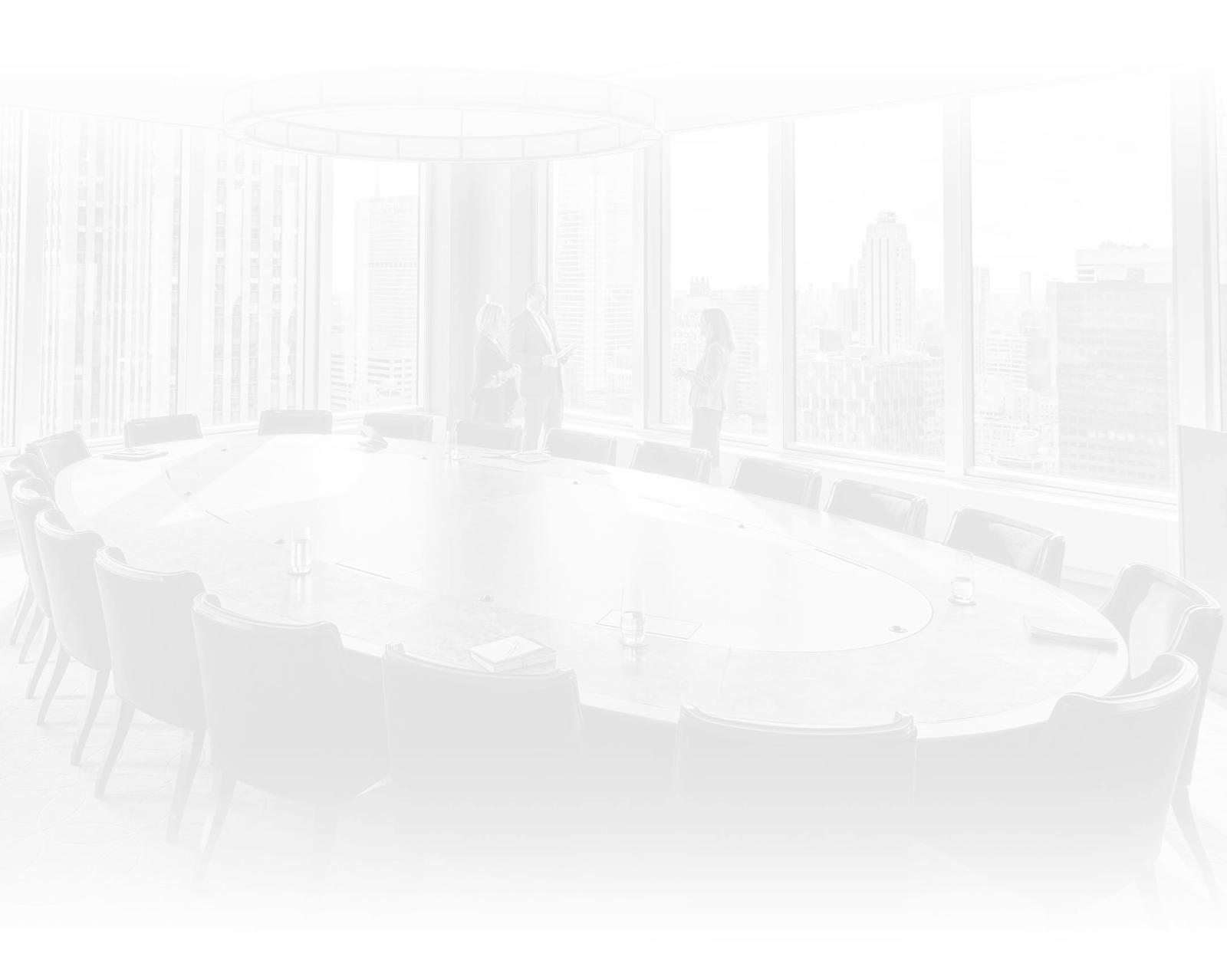 Moving forward,
together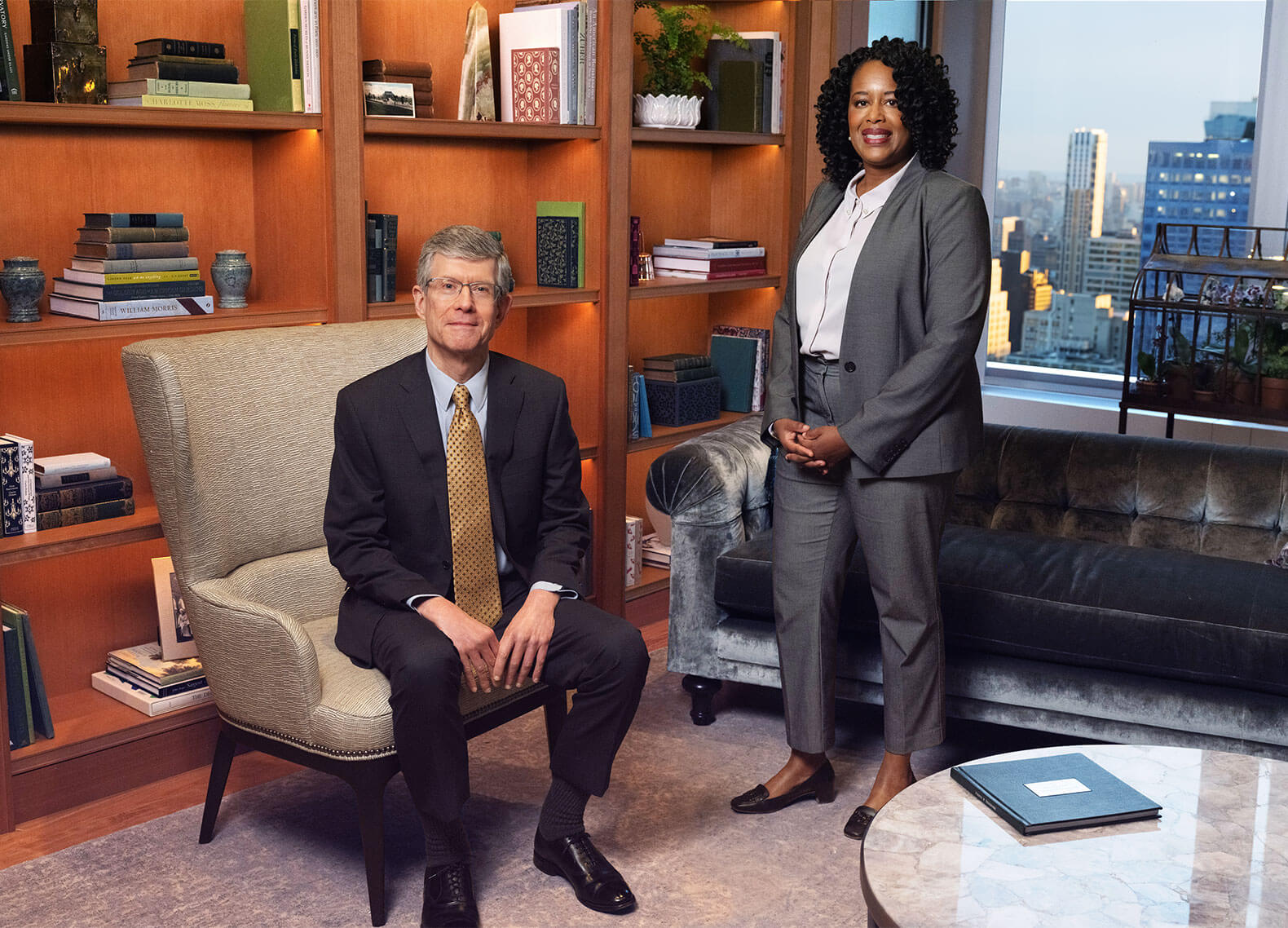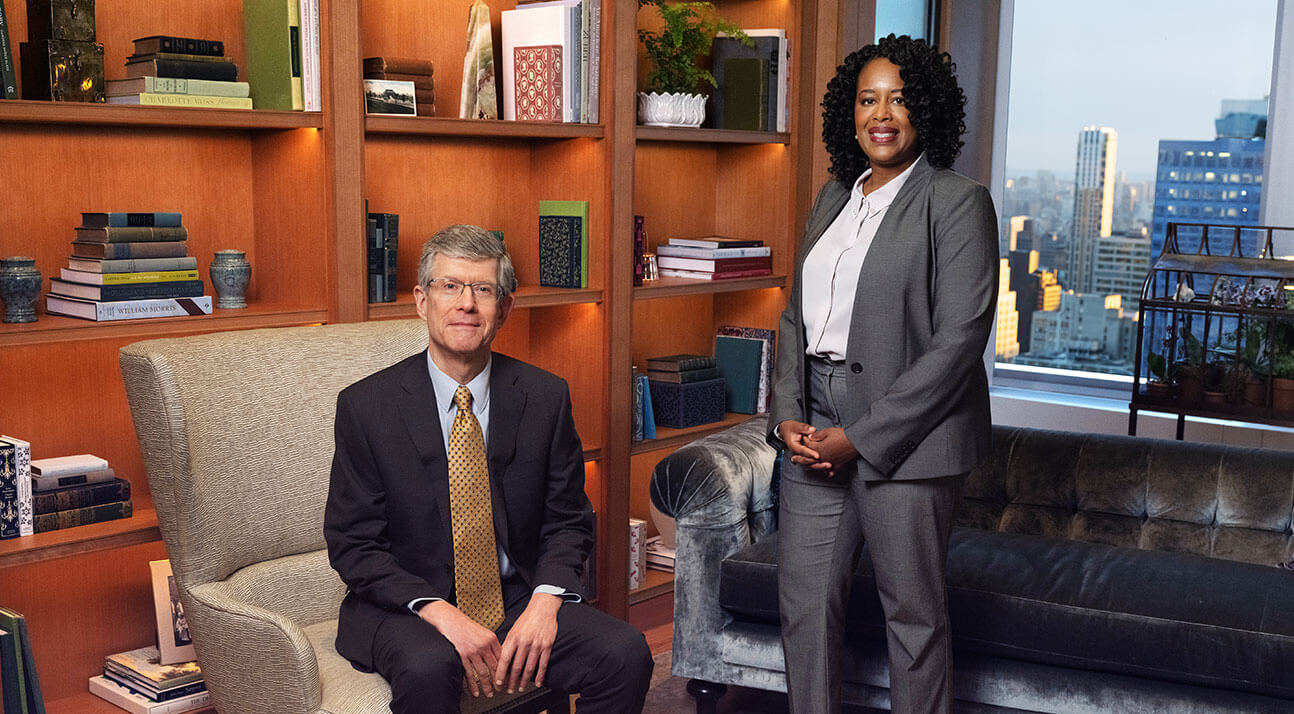 "Our people are smart and they care, and that's a great combination. We build on each other's ideas and perspectives, because it's all about what we can do collectively."
Mark Nebus
Head of Performance Management
"There's an intrinsic mentoring mentality here. People are motivated to guide and help one another. This environment makes it easy to come together to do our best work for clients."
Tara Payne
National Offices Services Manager
Highlights from our
Chairman and CEO
It was a very challenging year as we battled virus variants, supply-chain problems, workforce uncertainty, inflationary surges, tax unpredictability, and bitter discord. But that doesn't tell the whole story, as during the year we also saw scientific advances in COVID-19 treatments, higher economic activity, strong housing markets, and rising stock prices.
We are reminded that the future is always far from certain, and we are drawn once again to a letter our founder Henry Phipps shared with his children more than a century ago. "Realizing that changed conditions may arise which will require freedom in action to meet them," Mr. Phipps wisely noted, "I have not fixed rigid limitations."
Looking forward, we know that unexpected events will continue to come our way. We are preparing for what may be next with the agility and resilience our founder instilled in Bessemer long ago. We will not change our singular business focus, our emphasis on the long term, and our culture of integrity and collaboration with clients. Staying true to who we are is at the heart of our ability to bring expertise to you that can make a real difference.
We thank you for your confidence and trust in us.