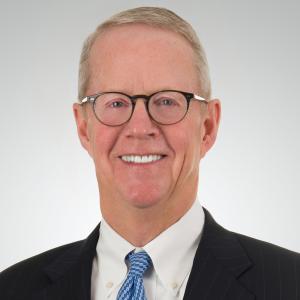 Stephen M. Watson
National Director of Client Relations
(203) 489-1111
Mr. Watson is Managing Director and National Director of Client Relations at Bessemer Trust. In this role, he is responsible for Bessemer's client relationships across the country, as well as the management of our Greenwich office. He is a member of the firm's Management Committee, Corporate Technology Committee, Corporate Information Security and Privacy Committee, and Bessemer Trust, N.A. Officers Committee. He previously oversaw all New York-based client advisory teams while also managing both individual and fiduciary relationships. He is a former Director of the Old Westbury Mutual Fund Board.
He is a member of the Burke Foundation Board of Directors and serves on the Investment Committee. He is also a retired member of the New York State Bar Association and the American Bankers Association.
Steve earned a J.D. from Fordham University Law School, where he wrote for the Fordham Urban Law Journal. He earned a B.A., magna cum laude, in economics and political science from Boston College.