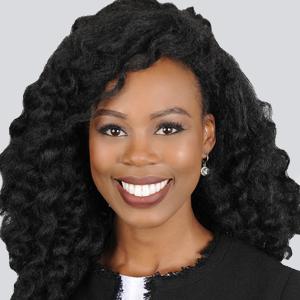 Jumi Falusi
Ms. Falusi is Senior Vice President and Philanthropy Advisor at Bessemer Trust. In this role, she advises individuals and families on a range of philanthropy topics including strategic grantmaking, governance best practices, establishing charitable entities, and engaging the next generation. She also designs and facilitates in-depth family philanthropy learning sessions.
Prior to joining Bessemer, Jumi was a private wealth advisor at Goldman Sachs, responsible for advising ultra-high-net-worth individuals, foundations, and endowments. Before that, she worked for the Apollo Theater where she was responsible for cultivating institutional and individual donor relationships, and for UBS Investment Bank.
She serves on the board of Brooklyn Community Services, a nonprofit organization with a 150-year history of empowering families through education and health programs. She advises and mentors emerging nonprofit leaders and boards.
Jumi earned an M.B.A. from New York University and a B.S. in economics from the Wharton School at the University of Pennsylvania.