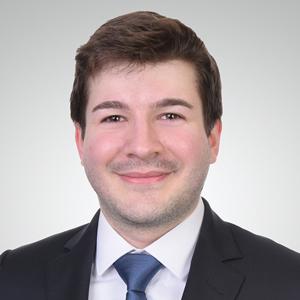 Dartagnan Howell
Investment Strategies Analyst
Mr. Howell is Associate Vice President and Investment Strategies Analyst at Bessemer Trust. In this role, he is responsible for performing in-depth macroeconomic research and financial market analysis as well as delivering highly customized asset allocation and investment recommendations to clients.
Prior to joining Bessemer, Dartagnan was an equity research analyst at Chesapeake Asset Management and a data analyst at the D.C. Policy Center.
Dartagnan earned an M.S. in operations research from Columbia University and a B.S. in physics and economics from George Washington University.